As the year trundles to a close, my posts are getting more and more infrequent. For a couple of weeks, I had a pretty good excuse: the term at CBU was wrapping up, which meant exams to mark, panicked students to assuage, and a sorely overloaded wife to support.
Now, I am well past the first two, but the wife still has a mountain of marking (she taught three courses to my one), plus she caught P's cold — a minor inconvenience for the six-year-old, but a blunt force trauma for mom. I am unsure how I've managed to dodge the microscopic bullets so far. Maybe it's a Christmas miracle.
This season, we're trying to play it even more low-key than ever. The three of us, plus Nanabee, have quiet gatherings planned for Winter Solstice, Christmas Eve, and Christmas Day. We also host an annual event called Booksing Day, and that will involve a few more friends. Other than that and the odd potluck, it's going to be a subdued Yule. We don't even have a tree (S balked at buying one for environmental reasons… but then hatched a scheme to make her own out of a standing lamp and a hula hoop. That plan got interrupted when the got sick, so it will be another Christmas miracle if it pans out).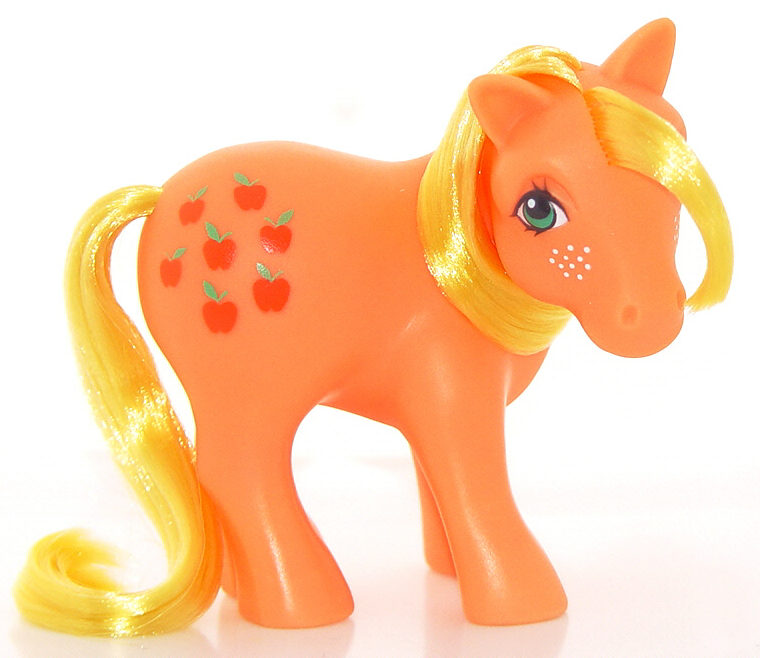 What we do have a lot of are advent calendars. P has two — one multi-pocketed, candy-stuffed Santa at Nanabee's house, and a pony-a-day calendar at home. The latter comes from a beloved babysitter who decided she was ready to part with her My Little Pony collection — 25 "first generation" ponies! — so we wrapped them up and tucked them into the pockets of our hanging shoe-storage device. P has delighted herself with assigning names and powers to the ponies, while S meticulously brushes each one's hair, and sometimes gives them shampoo scrubs, if needed.
My advent calendar is better. It's a German beer-a-day calendar, and although not all the beers have been to my liking (even European breweries occasionally fall for the craft/IPA fad), I've enjoyed the process of studying and sampling them. It's almost enough to make me feel as if I'm back in Europe, with thousands of complex beers available just down the winding cobblestone street.
I am not pining for France that badly, though. I do miss the mild weather (so far we've only got a sprinkling of snow in Cape Breton, but it's still too cold for me). And I certainly miss being able to go to, say, Amsterdam for Christmas. But mostly, when I think about the sabbatical now, my memories are stitched through with enough regret, mostly about parenting and schooling decisions, that it's simpler not to dwell on it. There's plenty of present to live in.
Today I finished a first draft of Good Animals, aka Natural Selections, aka eight scenes of talking beasts. The timing seems fortuitous; not only has it been almost exactly one year since I was originally inspired by the lungfish in Amsterdam's Artis Zoo, but it's also just nice to be able to wrap up a big project at year's end. And it did turn out big — all sandwiched together, the scenes add up to 116 pages worth of dumb animal puns — probably my longest play yet.
It will get shorter, I expect. When I say "first draft," I mean it — lots of work remains to be done in 2018, but I'm hoping to use whatever momentum I've established to push the project through to stage-ready status as early as the summer. Partly, I don't want to get distracted by other projects as they crop up. But I also feel like the message of this script (and there is a message, under all the animal puns) deserves urgency.
Alas, avoiding other projects has never been easy for me. I already committed to creating a role-playing adventure for Paizo in January — a process which not only involves writing the scenario, but also playtesting it with friends. And this month, I've come closer than ever before to fulfilling my long-term ambition of creating a podcast. Attentive readers will know I've been trying to get a podcast off the ground even before my last aborted shot at novel-writing. This month, I actually recorded something — three whole episodes of role-playing chit-chat with my friend Laird.
But for some reason, this particular proto-hobby is a "one step forward, two steps back" process for me. I find I'm hyper-critical of the content and recording quality, and I'm second-guessing the concept and execution. Laird is very patient with me, but that won't last forever. I need to prioritize, and make some firm commitments to myself, if this particular dream is ever going to come true.
It's a strange feeling, and sort of a relief, to acknowledge I have ambitions and dreams again. In 2016 and 2017, it really felt as if I'd crossed the last few items off my bucket list. True, I didn't write a novel in France; but I did spend (most of) a year there. And when I got back, I got right down to work in the 18th century. The Fortress of Louisbourg was arguably on the bucket list as well — certainly, I'd harboured the desire to work there ever since I moved to Cape Breton.
So I was just starting to feel sorry for myself for running out of ambitions. But they keep popping up, like come-hither whack-a-moles, and I keep having to choose which one to swat first. And I tell myself that playing whack-a-mole will keep me young, and sharp of mind. But in truth, I know it's simply who I am, and always will be.
I guess this blog post will probably have to serve as a substitute for a Christmas letter, since it's unlikely I'll make that a priority — not when there are still five more beers in the advent calendar. So Happy Holidays! Stick with me in 2018!