How many French schools can one kid burn through in a year?
NOTE: Since December 2016, my child has identified as female. I'm respecting that choice by using female pronouns in my writing (when I remember). I hope you'll do the same.
For three months, X tried the French public school system, and I know she tried as hard as she could, but irreconcilable differences persisted. By December, her principal had all but thrown up her hands, claiming X was unteachable: she did not listen or follow instructions, she refused to work in groups, and she often got involved in playground altercations (though the instigators of violence remained unclear). Never mind that we are talking about a five-year-old, here; in France, apparently, five-year-olds follow the rules and never get in trouble. So we left.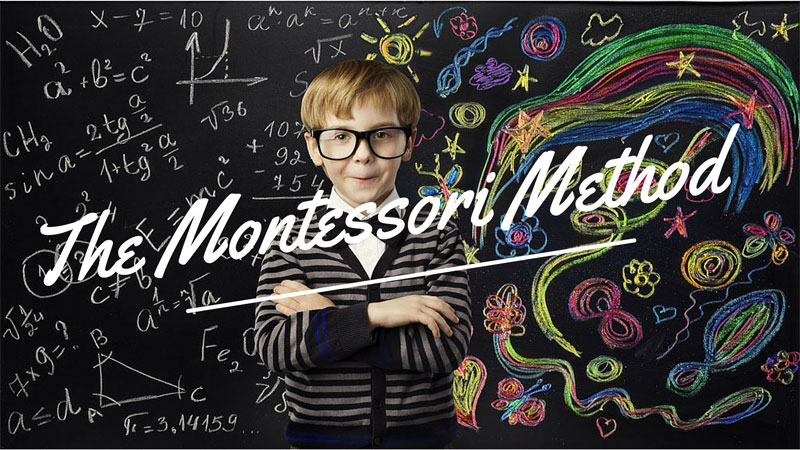 Not France – we're still here, for better or worse. But we took X out of public school and started January at a Montessori school, which is one of only a handful of options once you've ruled out public and Catholic schools. Montessori is well-known in North America but oddly obscure here in Europe, where it originated in the early 20th century. Maria Montessori's pedagogy emphasizes "freedom within limits," and adjusts to account for students' natural development rates. In theory, it seems like the opposite of France's philosophy of lockstep homogeneity, which is perhaps why it's unpopular here.
As it turns out, the only official Montessori school in Lille is brand-new, having opened in September 2016 with three students registered. We visited it back in October, when the first wave of trouble hit. Ringing the bell of what looked to be a typical French apartment, we were admitted to a bright, open space with a blue tiled floor. Kids in slippers bounced about, exploring shelves with various kinesthetic learning tools. The main room connected to a kitchen with a kid-sized table and sink, and beyond that, a playground/garden.
École Montessori de Lille was the brainchild of Mme Q. Her own three-year-old daughter was one of the early registrants, and Mme Q confirmed that she pretty much founded the school with her daughter in mind. She and a small rotating group of teachers, all trained in the foundations of Montessori pedagogy, champion a learning environment based upon creativity, encouragement, and calm. For a building full of toddlers, there is a lot of calm.
In the mornings, the Montessorites do flower arrangements and bake bread. Some afternoons, all they do is dance. The parents provide lunches, but the kids wash and cut up their own fruit snacks. And, yes, they do some academic learning too, although clearly they don't aspire to match the public school curriculum, which has kids mastering cursive in kindergarten. Mme Q asked a lot of questions about X's interests, and assured me that they would prepare for her arrival, and adapt their lessons to suit X's needs.
Montessori isn't cheap. For a glorified daycare, it's downright exorbitant. But looking around the room, I could tell that X was going to be in better shape here, in this serene environment, than in the maelstrom of maternelle, where twenty-four kids swarm about in each classroom, vying for the attention of a single teacher. When X started Montessori in January, the student-to-teacher ratio would be 7-to-1, max; even if some of X's misbehaviour persisted, we knew it would be spotted early and often, and we could work with Mme Q and her team to respond.
And really, communication was all we wanted. I could tell that X had learned a lot at public school, even though her teachers claimed she never, ever paid attention. Switching to Montessori would probably mean slowing her academic advancement, but we were willing to trade that for direct lines of communication with teachers – an ongoing dialogue about our child's social development, not just an occasional cry of despair whenever things go wrong in the playground. Sure, maybe a room full of hippies and three-year-olds wasn't the best recipe for social development, but at least the hippies wouldn't give up on her at the first sign of trouble. Right?
…that's what I get for trusting hippies.
École Montessori de Lille cashed our cheque and welcomed X into the fold as of Tuesday. The first two days went well, by all accounts. X did a lot of drawing and crafts, and reported favourably upon lunches. We observed that she was tired, but she was adapting back to full-day schooling (in November, we started taking her home for lunch breaks – something we couldn't do at Montessori, since the school is a 40-minute commute from our house).
Picking X up on the third day, I saw Mme Q's soft features were knit together with concern. "Today was hard," She said, before launching into a familiar litany, "She would not listen, and she did not get along with the other children at all." I fished for specifics, but Mme Q had not been on-call for most of the day, so the reports were second-hand. X didn't have much to say. So I thought, fine. She's tired, it's the end of the first week. Give it time.
Mme Q did not give it time. She sent an email over the weekend, telling me that she and her team felt it was "impossible" to keep X at the school. "The balance of the group" was simply too threatened by X's "aggressive" behaviour. She promised to reimburse our tuition – minus the application fee, and the cost of supplies (bought especially with X in mind). Oh, and 1½ months' worth of tuition, since the contract split the cost up by trimesters.
Clever, clever hippies.
It's still too early to judge how X will respond to this rejection. A small part of me is exasperated enough to call her on her culpability (ie. "If you can't just get along with people, you have a lifetime of rejection ahead of you"). But mostly I'm aghast that any school would expel a five-year-old after they have one bad day. It's staggeringly unprofessional – but maybe I should have seen it coming from a woman who started an entire school just to shelter her own kid.
Or maybe I need to do likewise. As of this posting, we are kind of at a loss.