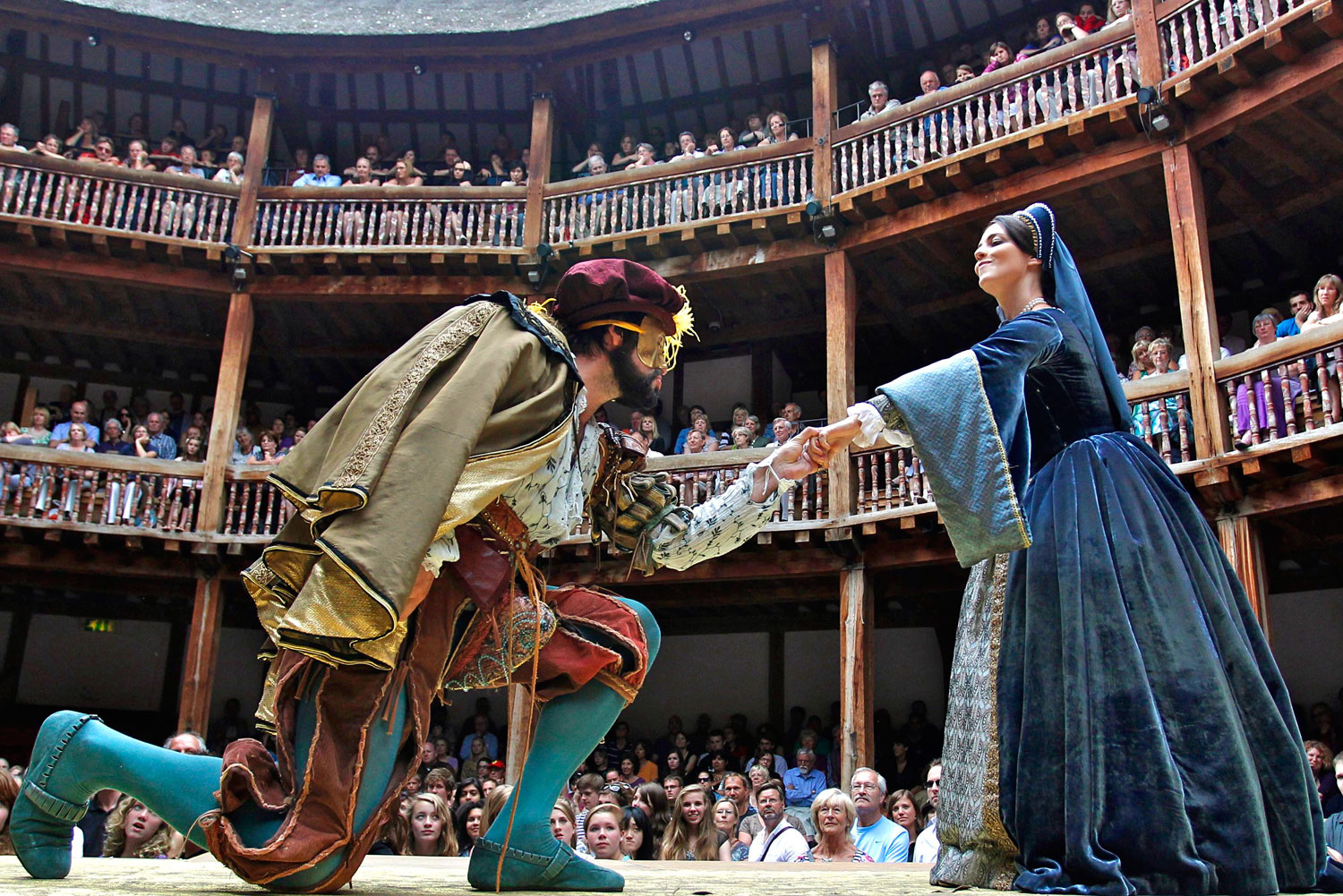 In my salad days, I fell hard for Shakespeare, and spent the next few years barreling through his Complete Works, searching for plays I could adapt or direct, or just monologues I could recite to myself in the shower. My classes — first Advanced Placement in high school, then Honours English in my undergrad — gave me access to the Greatest Hits, but it didn't take me long to seek out B-sides. The Bard's back catalogue is a fascinating pot-pourri of obscure histories, acerbic comedies, and unclassifiable "problem plays" (so named by scholars who didn't have yet access to ¯\_(ツ)_/¯).
Then, around the time I finished Troilus and Cressida but before I picked up Henry IV, Part 2, I realized I was running out of plays. Depending on who you ask, Shakespeare's canon comprises 36, 37, or 38 plays, and I had burned through most of them before my 20th birthday. I also believed, and still do, that plays are meant to be seen and heard, not read. While I had no trouble visualizing (and fantasy-casting) the plays I was reading, it seemed like I was selling myself short by not discovering what few plays remained unknown to me in performance. So I resolved to practice patience, and withhold from myself the handful of Shakespeare plays I hadn't, at that point, seen or read, until I got the chance to see them live.
Flashforward two decades, and that short list hasn't dwindled much. It turns out some of Shakespeare's B-sides are more like Z-sides… rarely studied, almost never staged. And while it's not as if I'm fighting a daily urge to get my King John on, I'm starting to adjust my expectations of ever seeing these plays live onstage. That's why, when I heard my local cinema was broadcasting a filmed version of last year's Stratford production of the uber-obscure Timon of Athens, I thought, "Close enough."
Timon is technically a tragedy, which makes it a real underdog when you consider nearly all of Bill's Top Ten are tragedies, and most of them get produced incessantly. Stranger still, it was written between 1605-1608, when Shakespeare was in top form, churning out masterpieces like Hamlet and King Lear at an inhuman rate. Timon shares a few surface similarities with Lear, but it lacks both that play's soaring ambition and gripping intimacy. I wouldn't be surprised if Timon was the Bard's dry run for Lear — and dry is a great word to describe it, from its wit to its setting.
Here's a synopsis: Timon is a wealthy Athenian, much-loved because of his generosity and patronage to artists, merchants, gentlemen, and even soldiers for some reason. Early in the play, Timon learns from his steward that he's running out of money, but he is undaunted; surely some of the folks he's helped over the years will loan him some money! Predictably, his friends are all fair-weather, and Timon ends up hounded by creditors until he forsakes Athens and lives in a cave, railing against civilization with a vigour that outstrips all of Shakespeare's other famous misanthropists. Imagine Malvolio's parting line from Twelfth Night — "I'll be revenged on the whole pack of you!" — extending over two and a half acts.
The back half of the play gets downright surreal. In the desert outside Athens, Timon stumbles upon some buried treasure, but he never formulates a plan for it. Instead, he doles it out (along with tireless streams of invective) to anyone who happens to wander by. This includes Alcibiades, the soldier from Act 1, who is in some hot water with the Athenian Senate, so he uses Timon's rage-money to fund an insurrection. This is treated as good news, because it implies that most of Timon's hypocritical chums will suffer, too; but by the time the regime change is in motion, Timon himself has stumbled into his cave to die (offstage), so the play ends anti-climatically and no clear moral.
The Stratford production, directed by Stephen Ouimette, draws visual parallels between Timon's elite friends and the "1%" — late-stage capitalist billionaires whose avarice starts wars and bankrupts entire countries. However, the script doesn't allow this metaphor to play out, since it doesn't depict much of an underclass at all, apart from some servants who mostly roll their eyes at the follies of the rich. Timon also lacks a family — there are barely any roles for women at all, which may be one reason why the play is so rarely performed. In short, he has nothing but his friends and their dinner parties, hence his utter devastation when they desert him.
Joseph Ziegler plays Timon, and he's clearly throwing everything he's got into the role — but what else can you do with a role that demands that you spend more than half the play screaming? I liked the repeated gesture he adopted whenever he successfully drove somebody off the stage with his virtriol: arms up in the air like a prize-fighting champion, but with barely enough energy to suggest he even cares. He nails the character's trajectory from garrulous host to prickly hermit — a sort of anti-Scrooge, I suppose — but his death is not going to wring many tears from audiences. He is plausible, but never really accessible.
Nowadays, nearly 30 years in to my love affair with Shakespeare, I am happy to be able to discover plays for the first time, even if they aren't exactly Golden Oldies. But when I, a Timon outsider, observe the inaccessibility of the main character, it makes me realize how inaccessible all Shakespeare can be, if one doesn't have the Bard's iambics pulsing through your veins as I do. Scholars are free to debate whether or not Will's original audiences "got" all his jokes, metaphors, and topical references. The more important question is, how do artists ensure they can still be "got" today? It requires so much careful engagement with the texts before actors can make them accessible and natural for modern ears. I don't mind if Timon never gets produced again in my lifetime, but it would be sad to see the other plays abandoned due to the attrition of classical performance skills.
On the other hand, some of Timon's one-liner insults will definitely live forever:
"He's opposite to humanity."

"They were the most needless creatures living."

"Thou disease of a friend."

"I do wish thou were a dog, that I might love thee something."

"Would thou were clean enough to spit on."

"I'll beat thee, but I should infect my hands."

"Were I like thee, I would throw away myself."